In order to facilitate the accurate preparation of your 2012 T4 and T5 information returns, we have recently mailed a summary of significant taxable benefits that may apply to your employees.
It should be noted that if you are submitting more than 50 information returns (slips), you are required to file electronically.  As of January 1, 2014, if you fail to comply with this requirement, you may be subject to an incorrect filing format penalty.  We can assist you in ensuring your compliance with these new rules.
If you have any questions concerning the preparation of 2012 T4 and T5 information returns and slips, please contact us.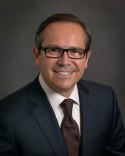 Jeff Nightingale is the Senior Tax Partner at Lipton LLP, Chartered Accountants.  Jeff has written a number of publications and speaks to a variety of professional and business groups, including the Canadian Tax Foundation, the Institute of Chartered Accountants of Ontario and The Law Scociety of Upper Canada.  He has also completed the CICA In-Depth Tax Course as well as other advanced taxation courses and is a member of the Canadian Tax Foundation and the Society of Trust and Estate Practitioners.
Social Share