People are sometimes surprised to discover the effort involved in buying or selling a business.  If you are considering either, it is wise to consult experienced advisers.
On any given day, one or more Lipton LLP professionals are assisting clients in their pursuit of a business transfer.  Contrary to popular belief, financial issues are often the easiest to resolve.  In many cases the numbers work, but the more important issues that can make or break a deal are the synergies between the buyer and the seller – the people and other cultural issues.
Lipton has an effective two-phase methodology that helps guide clients through the process.
The first phase is to answer strategic questions.  What are the client's goals and objectives?  What is an appropriate acquisition strategy?  What information should the client seek from a potential buyer or seller, and what information is the client prepared to divulge?
The most critical success factor, is for the seller to find a strategic buyer, i.e. one who already has knowledge and experience in the industry.  A strategic buyer creates growth opportunities by combining the business with other related assets to expand markets, cut costs and increase efficiencies.  Such a buyer will understand the true value of a business.  Based on that understanding, a mutually beneficial purchase price can be negotiated, often with the assistance of a professional valuator.  Lipton can assist with this as well, working with Lipton Polisuk Inc. to calculate the value of a business, including intangible assets such as brands and intellectual property.
The second phase of the Lipton methodology is to carry out the marketing or acquisition strategy by identifying potential buyers or sellers, reviewing proposals, structuring the transaction in the most tax-effective manner and negotiating the final agreements.
Each phase involves significant detail.  Determining the price, negotiating a letter of intent, carrying out the due diligence process and answering follow-up questions, resolving the soft issues – it always takes longer than expected.  Sometimes transactions do not close.  Issues can arise in late stages that didn't show up on paper – for example, if a purchaser is unsatisfied with the due diligence process.
Lipton LLP has experience with these transactions not only on behalf of clients, but by carrying out mergers of its own over the years, and investigating others.  As business people, we know that owner-managers take a lot of pride in what they have built, a sale can be an emotional time.  We help clients stay focused on their ultimate goals.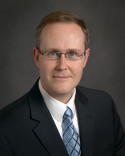 Paul obtained his Chartered Accountant designation in 1996 after graduating from Brock University with an Honors Bachelor of Accounting degree. He then completed the CICA In-Depth Tax Course in 2000. In 2011, Paul was appointed to the Board of Directors of Southlake Regional Health Centre in Newmarket and acts as the Treasurer.
Paul manages assurance engagements of both privately held and TSX-V listed companies. Paul works with clients in a wide range of industries – including retail, manufacturing, real estate, construction, insurance, financial services, and emerging knowledge-based industries. As the partner overseeing Professional Standards, Paul is active in the training and implementation of International Financial Reporting Standards (IFRS), Accounting Standards for Private Enterprises (ASPE) and Canadian Auditing Standards (CAS) with the firm.