In economic downturns such as the one experienced recently (and to some extent still continuing), new opportunities can emerge.  There are business lessons to be learned from difficult economic times and these centre on the subject of change.  What changes should you consider that will make you more competitive during the recovery, and what business foundations should remain in place?
Cost Control
Focus on staying lean and efficient, and don't be afraid to re-examine everything you do to control costs.  Technology spending is an example.  Changes in the IT industry have accelerated with the recession.  Are you up to date with your equipment and processes?  Redundancies can creep in unnoticed.  Perhaps all employees don't need their own software if they can share through a network,  Examine your existing contracts and, with input from your IT professional, seek answers that may extend the life of your equipment in a cost-effective and safe manner.
Workplace Flexibility
The recession has temporarily slowed the pace of boomer retirements but it may pick up again.  Employers should not forget how important it is to attract and retain talented people.  Flexible work arrangements can help retain staff.  Consider options for part-time work, variable start and stop times and telecommuting.
Building Service Excellence
By creating a service culture you can develop a group of employees who are committed to doing whatever it takes to satisfy your customers.  Owner/managers must believe in customer service and lead by example.  Remember that in difficult times, you don't get a second change to make a good impression, and always try to exceed expectations.
Dealing with Financial Institutions
As economic conditions have changed, business owners must become more focused on managing cash flow.  Maintaining a positive relationship with a financial institution can help protect this foundation.  Continue to treat your bankers as an integral partner in your business and always keep them informed with respect to your operations and financial needs.
Growth Opportunities
Bold changes in hard times can pay off.  Consider opportunities such as acquiring a competitor with a strong customer base and good product lines but who is not surviving the downturn in good financial condition.
Stick With Quality
The overriding lesson of the downturn, is that quality always reigns supreme.  The discipline of lean times teaches us what customers value.  In the long term, customers will always gravitate to quality.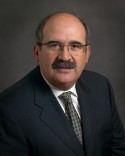 Mel is the managing partner of the firm as well as the lead engagement partner for a number of clients.  He has over 30 years experience specializing in assurance and advisory services, financing, tax, estate and strategic planning for corporations, partnerships, and not-for-profit organizations.  He constantly seeks to add value with his hands-on approach in such areas as reporting requirements, internal controls, tax matters, succession planning, organizational and strategic planning issues.
Mel has completed the C.I.C.A. In-Depth Tax Course, the Alternative Dispute Resolution Course sponsored by the Faculty of Law – University of Windsor, and the Directors Education Program sponsored by the ICD and the Rotman School of Management, University of Toronto.
Learn More About Mel Leiderman