Finance Minister Charles Sousa delivered Ontario's 2013 Budget, his first as Finance Minister, on May 2, 2013. The Budget is projecting a deficit of $9.8 billion for 2012-13, $5 billion lower than projected a year ago, and increasing to $11.7 billion for 2013-14. The 2010 Budget put forward a plan to cut the deficit in half within five years and to eliminate it in eight years. The government remains on track to meet the fiscal targets outlined in the 2010 Budget beyond 2013-14. This includes steadily declining deficits and a return to balanced budget by 2017-18.
There are very few tax related measures included in the Budget. Those that were introduced are summarized in our commentary.
2013 Ontario Budget Commentary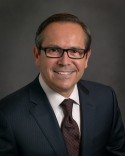 Jeff Nightingale is the Senior Tax Partner at Lipton LLP, Chartered Accountants.  Jeff has written a number of publications and speaks to a variety of professional and business groups, including the Canadian Tax Foundation, the Institute of Chartered Accountants of Ontario and The Law Scociety of Upper Canada.  He has also completed the CICA In-Depth Tax Course as well as other advanced taxation courses and is a member of the Canadian Tax Foundation and the Society of Trust and Estate Practitioners.
Social Share