Yesterday, the Honourable Joe Oliver, Minister of Finance, tabled Economic Action Plan 2015, the Harper Government's "balanced-budget, low-tax plan for jobs, growth and security."
Budget 2015 focused on four key areas:
Fulfill the Harper Government's promise to balance the budget in 2015. The Government will return to balanced budgets while maintaining the lowest federal tax burden on Canadians in over half a century.
Support jobs and growth by making Canada more competitive and allowing job-creating businesses to thrive; making new and innovative investments that build on the Government's historic support for infrastructure; and training a highly skilled workforce that responds to the evolving needs of employers.
Help families and communities prosper by continuing to provide tax relief and other support for hard-working families and individuals while enhancing opportunity for all.
Ensure the security of Canadians by supporting the Canadian Armed Forces and protecting Canadians from the threat of terrorism at home and abroad.
Please Click Here to read our full Federal Budget Commentary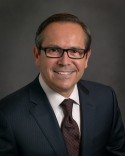 Jeff Nightingale is the Co-Managing Partner and Senior Tax Partner at Lipton LLP, Chartered Accountants.  Jeff has written a number of publications and speaks to a variety of professional and business groups, including the Canadian Tax Foundation, the Institute of Chartered Accountants of Ontario and The Law Scociety of Upper Canada.  He has also completed the CICA In-Depth Tax Course as well as other advanced taxation courses and is a member of the Canadian Tax Foundation and the Society of Trust and Estate Practitioners.