The Canada Emergency Wage Subsidy (CEWS) and Canada Emergency Rent Subsidy (CERS) applications are due on or before the later of:
January 31, 2021; and
180 days after the qualifying period.
This means that the CEWS claim periods 1 through 5 are due to be filed on or before January 31, 2021. 
Please see below a summary of the filing deadlines for your reference:
CEWS/CERS filing deadlines (as of January 11, 2021)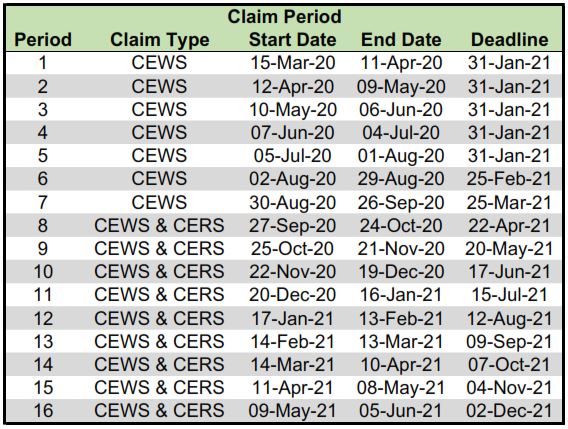 For more information, please contact your Lipton advisor.
Social Share