Lipton LLP Chartered Accountants is proud to announce that the Institute of Chartered Accountants of Ontario (ICAO) has granted the prestigious designation of Fellowship to Mel Leiderman.  Fellowship, the highest designation that the Institute confers, recognizes outstanding career achievements and leadership contributions to the community and the profession.
Less than 2.8 per cent of Ontario's over 36,000 CPA, CAs have been elected to Fellowship, making this an exceptional honour.  To receive this designation, a member must be nominated and is required to have brought distinction to our profession through significant accomplishments in a number of professionally and socially important ways.
As a newly designated FCPA, FCA, Mel will be honoured by the ICAO at a presentation ceremony on September 19, 2013 in Toronto.
"I am very honoured and thrilled to receive this designation and to join such a distinguished group", says Mel about his recent election.  "There is nothing more satisfying professionally than to be recognized by your peers.  I'd like to thank the Partners at Lipton who encouraged me to take on new challenges.  I would also like to thank my wife Helen for understanding the commitment required to achieve this designation.  Lastly, I thank my clients who continue to give me opportunities to be part of their organizations, to learn and develop with them as well as helping them achieve their goals".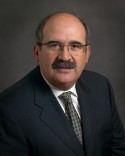 Mel graduated from the University of Windsor in 1973 with a Bachelor of Arts Degree. He continued his studies by completing his fourth year at the University of Western Ontario. After completing his undergraduate studies, Mel joined the accounting firm of Clarkson, Gordon (now Ernst & Young) in London, Ontario and obtained his CA designation while at that firm in 1977.
In 1978, he joined Lipton LLP and has been instrumental in the continuing growth of the firm.  Mel is the lead engagement partner for numerous clients of the firm. He has over 30 years experience specializing in assurance and advisory services, financing, tax, estate and strategic planning for corporations and partnerships. He constantly seeks to add value with his hands-on approach in areas including reporting requirements, tax matters, succession planning, organizational and strategic planning issues.
Mel is a member of the Society of Trust and Estate Practitioners (TEP) and is a certified director with the Institute of Corporate Directors (ICD.D).  He is also a member of the Professional Conduct Committee of the Ontario Institute of Chartered Accountants.
He serves on the Board of Directors and Audit Committees of Agnico Eagle Mines Limited (TSX, NYSE), Colossus Minerals Inc. (TSX) and Morguard North American Residential REIT (TSX).
Mel is a former member of the North York General Hospital Foundation Professional Advisory Committee, the Discipline Committee of the Ontario Institute of Chartered Accountants and the Accounting Standards Board (CICA) Private Enterprises Advisory Committee.
All the Partners and staff at Lipton congratulate Mel on this well deserved achievement.
Social Share